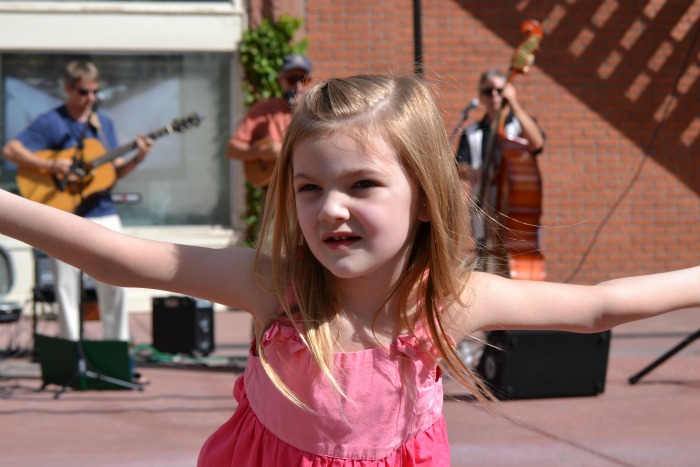 COMING SOON: The Northern Arizona Kids Corner Events Calendar.
Music & Kids
The impact of music education on kids has been one of the most extensively researched campaigns in recent years. It is undeniable that there are positive outcomes to be found when a child is allowed to use his or her creativity in the form of music. The positive effects of music on a child are immeasurable:
Heightened Academic Performance
Increases Self-Esteem
Develops Team Building & Social Skills
Builds Capacity for Imagination
Provides a Cultural Perspective
The Arts for kids in Northern Arizona are under constant budgetary pressures.  It is up to us a  community to support Music & Arts for the next generation:
Help Our Kids
If you are a local Go See Live Music regularly & Support Ear Candy A Non Profit Music Organization that helps gets instruments to our kids. Specify that your donation gets to Northern Arizona children!
Do you want your kids to dance in school to some real live music?  Sponsor local acclaimed musician Chuck Cheesman to bring the good vibes to your kids school or event.
Play Dancing With No Shoes On – by Northern Arizonan Chuck Cheesman and have your kids dance.
Buy The Album Dancing with No Shoes On For Your Kids or your Nephews ,Nieces, GrandKids or friends kids on iTunes.  Are you a northern Arizona parent? You can sponsor acclaimed musician Chuck Cheesman to come out and jam with your kids at your school or event. Learn More about Dancing With No Shoes On & Chuck Cheesman
It is the Northern Arizona Co-Operative position that as a community it is very important to support or Local Northern Arizona Music Scene for our children and for the local economy .  As a community we are lucky to have local promoters and venues like The Orpheum Presents & GreenHouse Productions that bring national music touring acts to Northern Arizona and in turn support our community music scene. Go See Live Music !
Volunteer:  Are you a plugged in parent or educator ? Do you believe our children are our future? We need a volunteer to run the Northern Arizona Kids Event Calendar . We provide the platform you provide some time and together we can get our kids involved in the local happenings in the arts, sciences, outdoors and sustainability causes that we all value.